Hyperhidrosis
Hyperhidrosis is a condition characterized by excessive sweating. It affects men and women, with the highest prevalence in patients over 18 years. It is secondary to sweat of any part of the body but is most common in the armpits, palms and feet.
In more severe cases, hyperhidrosis can cause embarrassment in social life, leading to the isolation of the patient. This condition can turn everyday actions, like pick up a paper or give a hand in absolutely embarrassing situations.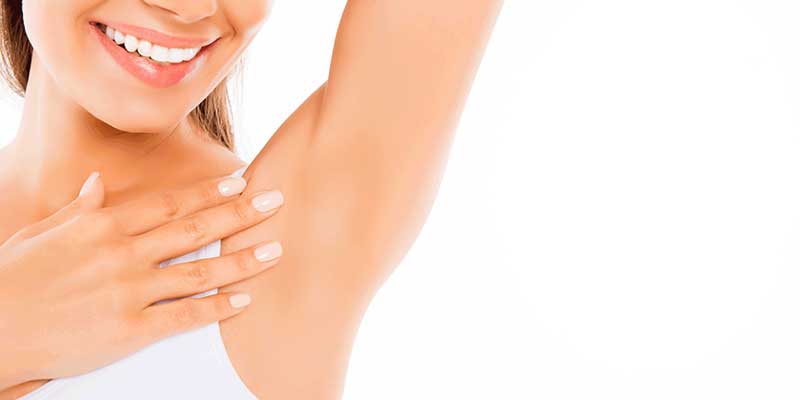 Being a result of the innervation of sympathetic nervous system, increased sweat production by sudoriparous glands can be locked in two ways:
The most definitive way of treatment is also more radical. Through a thoracic surgery, a nerve is transected wich block the stimulus of sweat in the affected area.
For those who do not intend to go through surgery and fear its complications, Botox appears as a highly effective and safe alternative. By blocking the sweat glands near the stimulus, botulinum toxin (Botox) temporarily reduces the perspiration 6 to 10 months. The procedure is done by Dr. El Hachem in the clinic, lasts about 15 minutes, and the effect is already noted from 72 hours. It may be reapplied after 6 months.
This fast and effective procedure is frequently done since those who experience the treatment of hyperhidrosis with Botox are immediately satisfied with the comfort provided.